SGF, Supreme Grumble Framer
Joined

Jun 7, 1999
Messages

3,803
I mentioned this briefly in another thread, but will share the news formally at this point...
We're Moving!
We've been in the same location since 1978, a strip mall with high traffic and visibility on Appleton's northside and expanded one from 2,000 sq/ft to 3,400 sq/ft when an adjacent business left the center in 1984.
We've outgrown our current location. We were proposed an opportunity and decided that the time is right - despite the down economic atmosphere, rent is at better prices than in a long time, and bank loans are also favorable. So after some careful analysis, we signed the paperwork last month and will be moving over the next 60 days with a a scheduled GRAND Opening date in the new location of October 2nd!
The new location is a free standing building about 1/2-3/4 mile directly East of our present location in a free standing building. It is an anchor building, part of a small strip mall and has an Ace Hardware on the other side as a neighbor. We're moving into 6,120 sq/ft.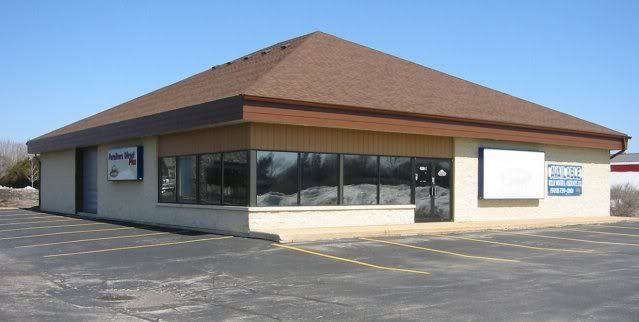 The picture above gives you a vision of the 4,200 sq/ft of the main building but just behind this is a narrower attached extension that adds an additional 1,920 sq/ft.
Interior and exterior renovation began on Monday - walls coming down and new walls being built, the concrete cutters are in this afternoon digging 3 trenches for mulitple ground electric and CAT5 connections.
Selecting carpet, tile and wall covering over the remainder of the week. More progress photos to come...
John